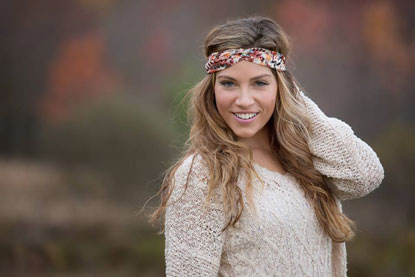 Brittany Baldassari (Baldi) is a Boston area native known for her charisma, vibrant personality, sporty swag, and love for sports. Brittany graduated from Suffolk University (Boston) with a degree in Sociology and Psychology. Shortly after graduating college, her booming entertainment career began.
She began print modeling for a number of companies, TV hosting, and had a brief stint competing on reality television shows from 2013-2015. Brittany also has experience being a spokesmodel for a number of brands. She currently co-hosts and co-produces segments on NESN (a TV show titled Wicked Bites). Her segments focus on high energy, fun, and lots of adventure. She has been involved with the show since 2014.
She lived in California for 2 years working alongside Boston area talent Maria Menuonos and her husband Keven Undergaro hosting live streamed podcasts for their well-known company Afterbuzz TV.
Brittany also has experience behind the camera as well. She has been working with former NBC affiliate WHDH 7 Boston "behind the scenes" along side top night team talent like Kim Khazei since 2016.
Aside from being on air, producing, and working behind the scenes… Brittany also represents a number of health, beauty, and fitness brands on her well known social media platforms. She enjoys promoting what she believes in and helping others lead a positive lifestyle.
Lastly, Brittany is most excited about being on the hunt for a sports broadcasting and entertainment position. She is hopeful in the pursuit to land her dream job and continue her career in entertainment for many years to come.